SOCOM 4's cover system was quite robust, as it not only allowed a plethora of cover actions, but also gave designers a high level of control over how players and AI could interact with cover. However, specialized markup consisting of cover points and cover rails was required in order for this system to function in-game. My first task as a designer was to add this markup on the campaign and multiplayer demo levels.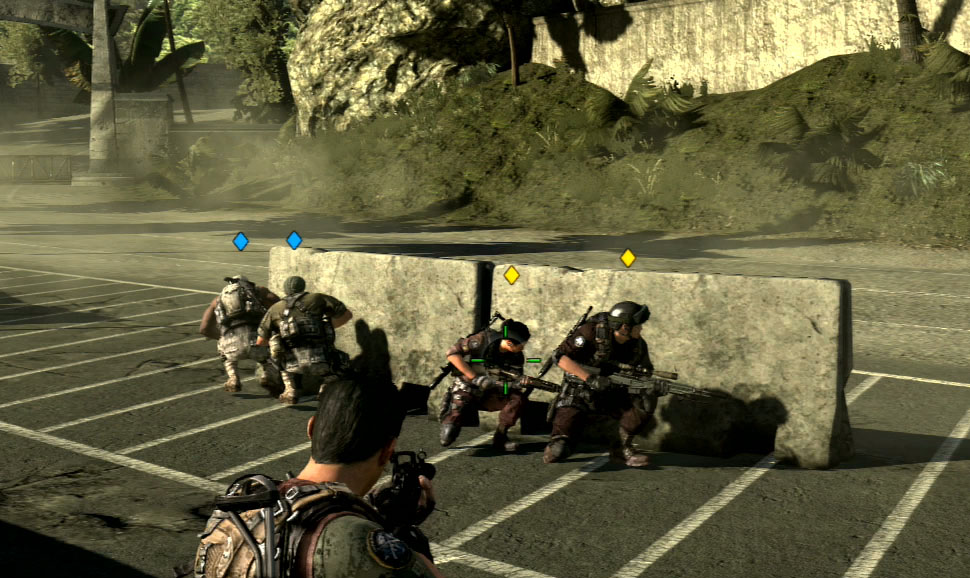 Adding markup of any sort to a level or environment in a game is almost as much art as it is design, and is thusly a very time consuming task. The tools team provided an excellent automatic cover generation tool to aid in this endeavor, but it could only take things so far and had a tough time with complex arrangements of assets.
Even in a best case scenario, cover markup generated by this tool would require the adjustment of at least 10 cover flags per cover rail, while in most cases 14-20 cover flags and the position of the cover points and rails would need manual tuning to ensure that cover worked correctly for both players and AI.
Despite these shortcomings, the tool was an invaluable asset and in just two weeks I had:

Completed the cover markup pass on the environment used by the campaign demo level. It contained over 1000 cover points that required approximately 16,000 manual changes to cover flags, positions, and additional fine tuning.
Fixed the 20+ pre-existing cover related bugs that had been logged on the level.
Completed a partial cover markup pass on a multiplayer level.
Exposed and reported in-game limitations of the cover system.
Mastered the art of creating cover markup.
With the initial cover markup pass judged a huge success, I was asked to complete similar passes on all the environments remaining in the game. Over the next two months I added cover markup at a high level of polish to the remaining 18 unique environments and each of their level variations. The overall average was more than 800 cover points per environment, which means I was making, testing, and checking in over 25,000 changes to cover markup each week.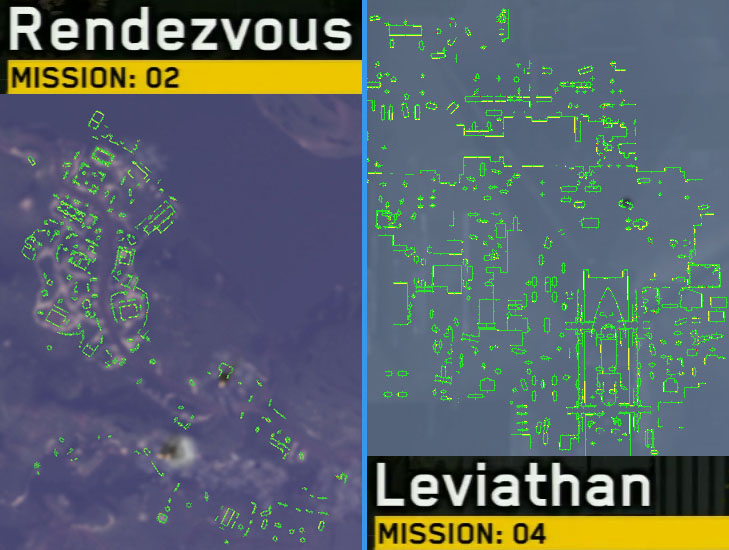 When this task was originally assigned to me a major milestone was looming in the near future. Based on the workload and previous time estimates, Production and Design never expected the cover markup passes to be completed in time for it, but due to my tireless dedication and zeal for the job I checked in the files for the last environment one day before said milestone.
Although a lot of this work was undone due to necessary changes to environments, at the time it was a great achievement. Campaign level designers and AI engineers could now see exactly how the AI used polished cover markup, allowing for easier tuning and bug fixes.
Multiplayer playtests also benefited greatly from my work, as exploits and balance issues could be more easily found and corrected as players were finally able to take advantage of working cover. After one such playtest my former test manager thanked me for all my hard work and remarked that the game felt like it was playable as intended for the first time.
With the cover markup pass completed, each level was handed off to its designer for cover caretaking, but I continued to help out wherever possible by fixing bugs and even doing entire cover markup passes for many of the multiplayer levels in addition to my own work to help out the lone Multiplayer Designer.